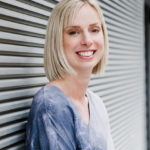 In business, it goes without saying that you will want your marketing and social media to be unique and stand out from the crowd. This means that you will want to make different choices and take different approaches to your competitors. However, that said, you can still use what the rest of the market is doing to influence or change up what it is that you do. 
It may sound strange to not march to the beat of your drum, but sometimes this is what you need to do to get ahead. After all, you may find out that there is something that your rivals are doing with their marketing or social media that you are missing out on.  
The best way to try and work out what changes you can make is to perform a competitor social media analysis. But how do you do this, and what can it do for you?  
What social media platforms do they use? 
The best place to start is to work out what platforms your competitors use for their social media efforts. When you know this, you can work out whether or not these platforms will be worthwhile for you to try out. The chances are that you may already be using the same platforms as them, but if you look at their profiles and how they differ on each platform, you can then think about the changes you can make to your profiles.  
How big is their following? 
The next thing to look at is how big a following your competitors have. While this is not always a direct link to their popularity, it shows you how extensive a reach they have every time they post.  
It is always a good idea to make a point to check back as often as you can to see if their following is increasing over time or whether they are losing followers. This shows you whether or not what they are doing is working for them.  
How often do they post on social media? 
One of the key things to get right with social media is regularly posting. A profile that doesn't post much will feel stale quickly, which means that you should always make time to post. Take a look at your competitors; how often do they post?  
If they are performing well, with steady engagement to their posts, they are likely to be getting the balance right, which means that their frequency could work for you. 
What does their content look like? 
You should never directly copy your competitors' content, but that doesn't mean that you shouldn't take inspiration from the type of content they post. Think about whether or not they use videos or images in every post, or do they just use text every time? Do they ever share content from other sources, or is all their content original?  
Another good thing to look at is whether or not they share just industry-specific content or share a variety of topics.  
Are people engaging with it? 
The main focus of social media, on any platform, is engagement. Without engagement, you are shouting into an empty room with no one listening. This means that one of the key aspects of social media analysis is to look at the engagement that posts receive. 
What is their average like or comment count? Which posts get the most engagement? Do videos perform better than other posts? These things can help you work out which posts you should create and share to gain the most engagement possible.  
There is so much to learn from simply checking out the profile of your competitors, so what are you waiting for? Take the time to analyse their social media profiles and then figure out how you can apply what they do your own. 
Some of my services: 
Marketing Consultancy Services and Power Hours
Need help?
If you would like help with your marketing then bringing on a marketing consultant with a fresh pair of eyes can make all the difference. I work with B2B businesses and professional service firms in London, Kent, UK and Europe. Please get in touch or book a free 30-minute consultation.