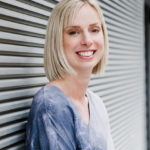 When it comes to all-important business tools, Customer Relationship Management or CRM is definitely one of them. A good quality CRM system will only help your clients to have the very best experience with you and to ensure that you interact and engage with them the best that you can.
Having a CRM will allow you to be able to grow and develop your place in your own industry, offering strong competition against the other businesses out there.
Let's dive down deeper into CRM and how it can help your brand and your business.
CRM integrates email, social media and messaging
People who shop online are likely to spend more time browsing than they would in a physical store. This means that it is vitally important to ensure that your online presence is as strong as it can be.
One of the best ways that you can do this is to make sure that your CRM system is going to properly integrate and work with other third-party apps that you might use for your business.
The idea of CRM, particularly when it comes to messaging and email marketing, is that it automates the process as much as possible. Rather than having to take the time to create the right emails for the right clients, CRM can do that all for you.
Not only can it be used to make sure that you make your emails as automated as possible; but it also will gather data to ensure that you are targeting the right clients with the right promotions.
You can track your audience
This sounds a whole lot creepier than it should, CRM is a great helping hand when it comes to tracking your audience. By this, I mean looking at their activity on your website over the past years. With CRM you can easily create a report on a variety of aspects of their customer experience. Including the pages that they have visited, the purchases they have made, and any correspondence that they may have sent to you.
Having these insights can really help you when it comes to making sure that your marketing is really going to work for them and to create personalised messages that are going to appeal to them.
You can use CRM to help with telephone calls and meetings
Another great aspect of CRM is that it allows you to schedule calls (whether they are voice or video) with ease. Not only does this make things better when it comes to interacting with your clients (both existing and new) but it also saves your staff time too, which allows them to focus on other aspects of your business.
You can receive feedback
Getting feedback from your clients is incredibly important in order to help with the growth of your business and to learn what things might not be working as well as you hoped. Having a good quality CRM system means that you can ensure that you encourage your clients to give you feedback and make the process as streamlined as possible.
CRM works well with live chat and bots
Live chat and chatbots are becoming more and more commonplace in business and the good news is that CRM will work really well with these facilities. With a CRM system, you will be able to capture the details of the chat automatically. This includes the email, the name, the phone numbers, the IP location, and the time of the chat. Which can then be used in the future.
When it comes to running a business as effectively as possible, then CRM could be the answer that you were looking for. However, you want to make sure that you find a CRM system that is going to be the best quality, helping you to make sure that you see the growth that you are hoping for.
Take a look at some of my other blogs you may be interested in:
Getting your client meetings to bloom
Quickly, quickly, catch that lead
Need help?
If you would like help with your marketing then bringing on a marketing consultant with a fresh pair of eyes can make all the difference. I work with B2B businesses and professional service firms in London, Kent, UK and Europe. Please get in touch or book a free 30-minute consultation.