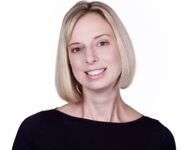 It is no secret that marketing for a law firm isn't the easiest of things to do. This is because of the subject matter. You may feel passionately about what you do and the service that you offer your clients, but this doesn't mean that they are going to find the topics that interesting.
Seeing as one of the key parts of marketing is appealing to the people that you want to attract, it makes sense that you are going to want to know how to gain momentum in your marketing efforts.
So, to help, we have put together some of the best ways that you can build marketing momentum for your law firm.
Try and tell a story
One of the best approaches that you can take to content marketing for your law firm is to try and tell a story. Every single issue that you might offer support to your clients on, they can all be seen as a story. 
A blog post for example should have a start, a middle and an end, if they have these things then the reader will be able to follow the story through and not only want to know what happens in the end, but also feel how it resonates to them too.
Focus on their needs
It is great to be able to promote yourself and tell your clients just why they should use your law firm over others out there. But it can sometimes sound like you are just blowing your own trumpet. The thing about marketing is that you need to get the balance right between showing those prospective clients why you are the best law firm for them and ensuring that they don't realise that you are promoting yourself to them.
A great way to do this is to focus on what they are going to need, present to them a problem that they may have, such as divorce or buying a house and then show them how you can help them.
Never try to hide what you are
You are a law firm and there is no shame in that, after all, that is what made you a success. Chances are that you have a specialism that you are able to offer your services in, so why shouldn't you promote this to those who might want to use these services?
Not only should you never be ashamed of being a law firm, but you should be proud of it. Be honest, be open and be who you are, your clients will appreciate you as they will feel that you are open about what they can expect from you.
Law firm marketing isn't always the easiest of things to do in the world, but it isn't impossible. You just need to remember what it is that you do and be open and honest about your specialism and we are sure in no time at all you will be attracting as many clients as possible.
Take a look at some of the services I can offer your firm: