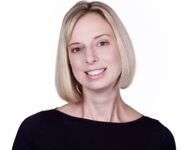 Marketing strategy, it seems to be one of those things that you should know plenty about in order to make your business a success, but you might not want to admit you don't fully understand. 
Whilst marketing seems relatively straightforward, the truth is that it is so much more than just promoting and advertising your business. 
In fact, in order for marketing to work as you want it to, you are going to need to think about strategy and approaches that you want to take. To help you to make sense of marketing, let's take a look at what a marketing strategy should contain and how to put one together.  
Know your customers for your marketing strategy
Before you even begin to put together a strategy for marketing your business, you absolutely must make an effort to get to know your customers. After all, if you don't know them then how do you know what is going to appeal to them? You need to know who your customers are, what they are going to want from you and what they value over everything else. That way you can put together marketing approaches that are going to appeal to your audience.  
Figure out your niche 
Another thing that you really should do when it comes to putting together a marketing strategy is take the time to learn your niche, your own place in the market. Whilst you may offer a similar product or service to your competitors, there has to be something that you see as setting you apart from them. Once you can identify this, then your customers can too.  
Think about the type of marketing efforts which are right for you and your marketing strategy
In order to effectively market your business, you are going to need to make sure that you are using the right marketing approaches. There are plenty out there that you can choose from. SEO, social media, direct marketing, trade shows and word of mouth. All of these approaches have different benefits and drawbacks and will also appeal to different people too.  
Think about past, present and future
It is great that your business is looking to the future, as the future is where you are heading. But that doesn't mean that you should forget your past, as well as where you are right now. 
The past is going to help you to figure out what you might have done wrong, as well as what you have done right. It will also help you to identify your areas of strength and your areas of weakness too.  
The present is going to show you where you are right now, what things need to be focused on and what things are doing okay on their own. The present can also help you to think about how far you have come over the time you have been open.  Don't be afraid to take some time taking stock as these kinds of guidance become invaluable later on in business.
Once you have all these things in mind, then the time has come to put together your winning marketing strategy. We hope that you will be able to have all the things set out to make your business a success, no matter what it is that you hope to achieve.  
Read more articles on marketing planning and strategy here!
How to grow your business with a marketing plan