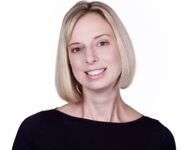 Marketing is an important part of the promotion of any business, no matter what industry you are in. However, the only trouble with marketing is that it can sometimes feel that you are spending all your time chasing your customers around.
The thing that you should know about marketing is that whilst it is largely outbound, there are also times when it can be inbound.
Inbound marketing is when you take approaches that are going to earn the attention of your potential customers and make you much easier to find, which in turn brings them to you, rather than you having to take the time to hunt for them.
Why it is worth your while
It might sound like inbound marketing is just wishful thinking, but the truth is, it can and does work. When you use it effectively, inbound marketing can be incredibly beneficial to your business. In fact, it has a number of benefits that you might not even realise.
Inbound marketing generates social media shares as well as inbound links, it ensures that your customers are in the driving seat and it also increases brand awareness. Another huge benefit is that it will generate qualified leads for your company, all for much less money then you might expect.
The main types of inbound marketing
The thing that you should know about inbound marketing is that there is no single inbound marketing tactic that works on its own, rather you need to bring together a number of options in order to have a multi-pronged appeal. If you have met me then you know I call it the marketing puzzle.
The main types that are worthwhile trying out for your business are:
Search engine optimisation
Blogging
Social media
Live events
Webinars
Whilst they may work on their own sufficiently, if you really want to get your name out there and make sure that you appeal to your target audience as best that you can, you are going to need to use more than one of these methods.
Getting started with inbound marketing
The more that you invest then the more that you see returned to you. However, that investment doesn't mean money, it is more about the effort that you put in!
In order to get started you are going to need to make sure that you know who your target audience is and also learn as much as you can about what they need and what appeals to them too.
After all, if you don't know what they want, how can you make sure that you appeal to them?
Once you have this in mind you need to make sure that your story is compelling and that it is something that they are going to want to sit up and listen too.
You are also going to need to think about the delivery platforms that you are going to use to share the content. Will you turn it into a blog? Will it be a tweet? Or perhaps you have found that this particular content is going to work best on Facebook?
Finally, once you know who you are targeting, what they want, how to write the best content and where you are going to share it, then you need to make sure that you put together a content calendar and know when is best to share it.
Once you have mastered these things, then we can promise you that you will start to see the benefit of inbound marketing and make sure that it definitely works for you.
If you need help with planning your inbound marketing or implementing it then take a look at some of my services that could help you: