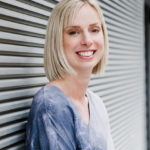 Many people seem to find that business development and marketing are much more confusing for professional services. Especially when considering that a marketing cycle can take as long as 18 months to complete. 
When you are selling a product such as handbags or perfume, the idea of marketing makes sense. You need to promote what you offer to get people to buy it. Confusion in the world of selling and marketing comes when you provide a professional service. After all, it is a much more challenging and more long term to market professional services. 
So, when is your planning business development, and when is it marketing? Let's look at the key differences between the two. 
What is marketing, and what is business development? 
The American Marketing Association defines marketing as: 
"the activity, set of institutions, and processes for creating, communicating, delivering, and exchanging offerings that have value for customers, clients, partners, and society at large." 
While similar, business development is more around creating a solid network of referrals, ensuring that you have business relationships and that you also are involved in key industry associations. The sales process and how your potential clients move through it is also a part of business development, although, at first glance, it may seem more like marketing.  
When does marketing become business development? 
Next, we need to understand when our marketing efforts become a part of business development. The role of marketing is to ensure that you have potential prospects and leads to make your brand successful. Marketing will build awareness of your name and will tell the story of your brand too. A good marketing plan will support the brand's position that you have created and will cement the status of your brand within your marketplace.  
Marketing will be responsible for laying the foundations of business development. With the right tools, you will be able to convert those prospects into a fully-fledged clients. These tools vary; however, they will include things such as proposals (both language and templates), presentations, websites, content marketing and of course, things such as event giveaways. 
It is then that development will take over
Business development looks more at the personal interactions that you will have with clients. This includes at trade shows, events, networking, lunches and also at arranged appointments. During this stage, the lead will be assessed, and you can decide whether it is worth pursuing and nurturing to the point where it closes.  
You must remember that business development and marketing need to work together to give your business the best chance of being the success that you dream of and hope for in the future.  
Some of my services: 
Need help?
If you would like help with your marketing then bringing on a marketing consultant with a fresh pair of eyes can make all the difference. I work with B2B businesses and professional service firms in London, Kent, UK and Europe. Please get in touch or book a free 30-minute consultation.