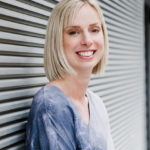 When it comes to running a professional services firm, one of the most significant decisions you will need to make is whether or not you hire someone or outsource a particular aspect of your service.   
There are instances where you may find that hiring someone is a better fit for what you need; however, this is not always the case and can mainly be applied to marketing.   
Outsourcing your marketing can be somewhat worrying because you are likely to feel out of control of what happens; however, it has various benefits that you may not even realise.  
To help you make an informed choice when it comes to marketing your professional services firm, I have put together some of the main ways that an outsourced marketing director can help your professional services firm grow.   
It costs less than you realise  
One big concern that people often have when it comes to outsourcing an aspect of their business or firm is that it will cost you money. Of course, any outsourcing or hiring will have a price attached to it, but this could be less than you realise when it comes to outsourcing.   
Outsourcing means that you often only use that service as and when you need it. So, rather than paying out for someone who is only going to be doing the work you need sometimes, you can just pay when you need the work to be carried out—saving you money in the long run.   
They know what they are doing  
When someone works with a particular business niche, they will become an expert in that niche. This means that marketing directors, who work solely in marketing, are going to know what it takes to create and implement a winning marketing strategy for your business.   
They will not only be able to guide you to make the right decisions, but they may also be able to recommend things that you, as someone who may not be an expert in marketing, probably wouldn't consider.  
They can also steer you away from any parts of your marketing strategy and implementation that are not working out the way they should.   
A Marketing Director are a fresh pair of eyes  
Whilst much of the work that a marketing director will do for you will be around the various aspects of marketing. This is often not the only way that they can help you. As a part of their service, they will work with businesses of all types, which means that they have gathered knowledge about various aspects of running a business and what it entails.   
They can look at how you are working at present and see if there are any different ways to approach things and what you can change to make your business work better for you.   
Wondering whether it is worthwhile investing in an outsourced marketing director? I believe that it can be hugely beneficial for your firm and give you the chance to grow both short and long term.   
Some of my services: 
Outsourced Marketing Management
Need help?
If you would like help with your marketing then bringing on a marketing consultant with a fresh pair of eyes can make all the difference. I work with B2B businesses and professional service firms in London, Kent, UK and Europe. Please get in touch or book a free 30-minute consultation.