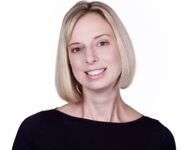 There are a number of reasons why you may decide to blog for your business. Some do so to make sure that they are seen as an expert in their industry, some do it to share insightful tips and tricks to their audience. One main use for blogging is to attract people to your business, which is blogging for SEO.
The thing about blogging for SEO is that it can work incredibly well, however, there are some mistakes and pitfalls that you can come across which can have a huge impact on the results that you can expect to achieve.
To help you out, I have put together some of the most commonplace mistakes and hurdles that you are likely to come across when blogging for SEO and how best to avoid them.
Choosing boring or irrelevant topics
When you are choosing topics that you are going to write about for your blog, they need to be interesting. If they are boring, or if they have no relation to your business, then all the keywords in the world are never going to help you to get people to read through it and get to your call to action. There are a variety of amazing topics out there that you can write about, you could perhaps tackle a common question that you are asked, share news within your industry or perhaps give some advice or tips that come from your expertise.
Being inconsistent and when you publish
We all get times in business when we just need a break and when it comes to blogging, it can seem like no big deal if you take a break from sharing content. However, inconsistent blogging can actually have a huge impact on your success. Not posting regularly means that your business will not show in the search engines and this will affect your position and how visible your business is to those all-important customer's.
Not taking the time to plan
Planning might not be the most interesting thing to do, but when it comes to being successful in blogging, it is vital that you take the time to make a plan. Always think about your goals, think about who you want to reach and think about what keywords you are going to want to have in your blogs. Having these simple things in mind is a sure-fire way to make your blogging efforts the success that you want them to be.
Not thinking about a consistent brand voice
We all love to feel a sense of familiarity when it comes to what we buy and the companies we book services with. Which is why it really does pay to use a consistent brand voice when we write blogs and social media posts. Our target audience is going to know what to expect from you, as well as be able to recognise you in a crowded market too.
Choosing quantity rather than quality
Of course, as we have already mentioned, you need to post on a regular basis. However, this should never be at the detriment of the quality that you share on your blog. You need to stay on schedule with what you post, but you also need to make sure that the content you share is the stuff that people are going to want to read and that they are going to find value in.
Forgetting about your audience
It is all too easy to become wrapped up in the blogs that you are writing and lose who you are writing for. You should always, always make sure that you are focusing on your audience and what they are going to want to read. It might seem low-level for you, but essentially it should, after all, you are the expert in what you can offer them.
As you can see, there are some common mistakes you can make when you are blogging for SEO, avoid these and you will soon see that your efforts will be rewarded.
Take a look at some of the services that I offer: