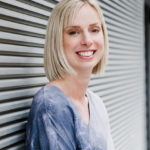 It might not feel like it, but we are fast approaching the end of 2021 and getting ready to welcome in 2022. With a brand new year, it is the perfect chance to rethink some of the critical parts of your business and how you approach them. This is true when it comes to B2B marketing.   
So, with a brand new year about to come into play, what are the main B2B marketing trends that you should be watching out for in 2022?  
Bringing the world to life with AR  
Tech has made considerable changes to the marketing world of late, and one of the most significant technological advancements that we see in our everyday lives is Augmented Reality. But, how can this impact marketing a business?   
The thing about AR is that it takes the person watching it into a different world; it transports you, which will help you tell a story. Telling a compelling story will ensure that people remember your business, and they will feel a much more personal connection to your brand message.  
It also keeps them interested, and more interested clients mean clients who come back time and time again.   
Get yourself on a podcast, or make your own  
Podcasts are becoming hugely popular, and whether you realise it or not, they are worth trying out for marketing. They might not be the most obvious way to market yourself, but if you want to promote as well as educate, then they may be a great way to go.  
Being a feature on a podcast (or creating your very own podcast) will allow you to have the chance to share what you can do and what you have to offer your clients. It not only lets you share more information about your service or product, but it also helps to showcase your knowledge and let everyone know that you are an expert in your industry.   
Keeping hold of your clients  
Whilst every single business wants to try and appeal to and attract new clients, this should never be your sole focus. As a business owner, you are also going to want to keep hold of your existing clients, which can, in some senses, be harder to do.   
There are several different ways that you can try to retain your current clients (as well as seek out new ones), and the approaches that you take depend on the nature of your business and what type of product or service you offer.   
You want to provide high levels of  service and support, as this will ensure that they feel that they are always getting the best from you. You also want to do whatever you can to bring an emotional commitment to your brand.   
When you feel emotionally connected to a company, you are much more likely to stay with them and buy time and time again. Emotional attachments can be hard to achieve, but this can be achieved with careful marketing and a real focus on messages.   
Finally, you also need to ensure that your clients feel that whatever you offer has real value for money. If they think that they can get the same level of service and quality elsewhere for a lower price, then the chances are that they will go elsewhere. This doesn't mean that you should lower your costs. But, you should clarify what puts you ahead of others at the same or lower price point.   
AI Chatbots  
Whether we like to admit it or not, clients are becoming more impatient and want to receive help, advice and support there and then. Of course, when you are available, offering a quick response may be relatively easy to do, but what about when you are closed or you are busy with other aspects of running your business?   
This is where the idea of AI chatbots can help. Chatbots will be online 24/7, and they will be ready and waiting to help your clients. Sure, they can't answer any in-depth questions or deal with specific issues, but they can help filter through the more basic queries and then give you time to focus on the trickier issues at hand.   
Never forget SEO with B2B marketing  
It might have been around for some time, but SEO is something that you should never give up on when it comes to marketing. SEO is a massive part of ensuring that people find your website and learn more about who you are.   
Even when you have been trying to use SEO for some time, it can be harder than you realise to make it work for you. The basics are to use essential keywords in your content and focus on critical aspects that people will be looking for online.   
The critical thing to remember is that whilst keywords are essential, you should never ignore the content. You need to combine the two and get the perfect balance to get closer to your end goal of more sales.   
Focus your content on your clients  
Marketing is all about your clients; after all, you will want to make sure that it appeals to them. However, even with the most focused marketing efforts, you can sometimes lose track of how it connects to your clients.  
You should always think about what they want to see, what aspects of your business are most important to them, and how you can showcase this. For the most part, you will be able to present aspects of your business to a target demographic all at once, but you should always think about just how you can appeal to individuals and a larger audience.   
Think about voice searches in your B2B marketing  
How many of us now own a voice search gadget? Be that a watch, a phone, a home hub or anything else in between, these gadgets have meant that many of us are now searching for things using our voice rather than our hands.  
Voice searches mean that you need to take a different approach to your marketing efforts. Sure, you can use the same topics and keywords in our content, but how these are formatted and how they are worked into the content is different.  
The basics are to think about how you may search for something using your voice versus how you will search typing the words out. You may be surprised by how these differ.   
I am excited to learn more about how 2022 will go and what this means for marketing and running a business. Let's hope that things go from strength to strength, and we all see our businesses grow.   
Some of my services: 
Need help?
If you would like help with your marketing then bringing on a marketing consultant with a fresh pair of eyes can make all the difference. I work with B2B businesses and professional service firms in London, Kent, UK and Europe. Please get in touch or book a free 30-minute consultation.