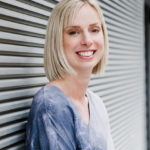 Any business wants to make sure that they are visible, but when you work in the professional services industry, you will want to increase this visibility as much as you can.  
But in such a noisy industry, how can you successfully do this? The answer comes with marketing. Here is my guide to help you learn all about professional services marketing with these 7 golden rules.  
Know your niche
Most people seem to think that a one size fits all approach is the best idea to take with their business. However, this is not always the case. It is a much better approach to take to work out your niche and make sure that you promote this.  
When you work in a niche market, you will find it easier to identify clients and target your promotions to whatever they need.  
Learn SEO
SEO can be tricky to understand, but it is something that is worthwhile learning more about. SEO is your best friend when it comes to online visibility. Keyword rich content will help your website appear in online searches, which will bring even more visitors to view it. It might sound like a lot of effort, but I promise that you will see a return on that investment.  
Focus on your clients for your professional services marketing
When it comes to offering a service, it is all too easy to focus on your services rather than your clients. You need to make sure that your service is tailored to what your clients want and what they need. That way, you can make sure that every single service you offer will appeal to your clients. 
Make an effort to network 
Networking might sound like something that makes even the most professional of services sigh. However, networking can be beneficial and is worth the effort. Networking not only allows you to try and appeal to new clients, but it also helps you to find helpful business contacts too. Having business contacts can expand your services and also amend them to work better for your clients.  
Try video content as part of your professional services marketing 
If you are looking for new ways to appeal to your clients, you will need to understand the types of content you can use. Video content is one of the more recent approaches to take, and whilst it may seem like a daunting idea to start with, it is much easier to do than you may realise. 
Video content is engaging and generates much more interest from your clients, but it is also personable. It gives your brand a face and allows your clients to connect with you on a more personal or emotional level.  
Focus on the client's journey 
Your clients should feel that they are being looked after every single step of their journey with you. This means that you need to do whatever you can to focus on your client's journey. Think about every stage that they go through during the process and make sure that it is as streamlined as possible. 
Not only are you making sure that your clients are going to get the best service possible, but they will feel that you care about their experience too.  
Promote your benefits through your professional services marketing
Every professional service out there will have its own unique benefits that they can offer clients. So, make sure that you recognise and understand yours. Being aware of your benefits and promoting them is not showing off; it is ensuring that your target audience understands what you can offer them and why they need your service.  
Ensure that your professional service is everything your clients want and that they know what you can do for them by taking the right marketing approach. Master marketing and you can soon see the benefit to your business. 
Enjoyed this blog 7 Golden rules for professional services marketing and want to know how I can help you further?
Some of my services: 
Need help?
If you would like help with your marketing then bringing on a marketing consultant with a fresh pair of eyes can make all the difference. I work with B2B businesses and professional service firms in London, Kent, UK and Europe. Please get in touch or book a free 30-minute consultation.