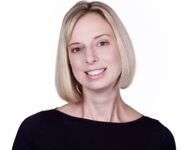 2019 is right around the corner, which means that it is time to think about how you are going to make sure that the next 12 months are the best that they can be for your business. The best place to start is by looking at marketing and how you are going to approach it and you can do this by putting the time and effort in to creating a marketing plan.
But where to start? How can you put together the very best marketing strategy for your business?
Start by looking at 2018
The best place to start when it comes to planning for 2019 is to look at the previous 12 months. Where did you want to be at this point? Are you there? What went wrong? What went right? All of these things can really help you to figure out how you can make sure that 2019 is a much better year for you.
Assess your target audience
When it comes to marketing you really need to make sure that you are appealing to the right people, or else all those efforts are going to go to waste. Take the time to assess your target audience, think about whether or not this is clearly outlined and make sure that you are targeting the right people to really maximise your impact.
Think about your SMART goals
Planning goals is always a good idea, as this will help you to focus yourself and ensure that you know what you want to achieve. When it comes to goals in marketing, it is key that you ensure that they are SMART. (Specific, Measurable, Attainable, Relevant, Timely) having these key points to consider will really help you to get where you want to be.
Always think about the time and resources that you have
It is great to have dreams and visions that you want to achieve for your business, but you also need to make sure that they are realistic and achievable too. Consider whether or not your marketing ideas are going to be possible with the time and money that you have. If not, you should definitely change them and see if they can be achieved another way.
Put down your marketing plans on paper
When you write something down you are almost committing to it. So, once you have some of your marketing plan ideas in mind, you should absolutely make the effort to put them down on paper. Not only will this make sure that you remember all those great ideas that you have had, but it also will give you the focus that you may need to actually achieve them.
Take action on those plans
It is all very well and good having all these great plans, but you really should make the effort to actually put them into place. After all, how are you going to get anywhere close to your goals unless you actually try?
As you can see, you really can make 2019 your year, you just need to take some time to think about your goals and where you want to be in the future.
Take a look at my services