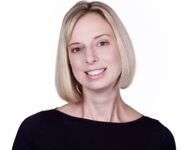 If you are running your own business, then chances are you need to think about marketing it. The thing about marketing is that it is so much more than advertising yourself, it can be as simple as talking to someone about your business, your brand, your product or your service. All of these things are an opportunity to promote your name and hopefully secure some sales too.
That said, it still is important to have a marketing strategy, but where do you start and what should it contain?
Always begin with knowledge
You cannot put together a marketing strategy without first having some knowledge. Knowledge about your customers, knowledge about what they need and knowledge about what you have to offer them. You also need to think about your market and where you fit within it. Once you are armed with this knowledge then you have the building blocks of a great marketing strategy. So many people I meet just rush into the ' I need to sell something' phase. Take your time to do your research and find out where your product or service fits.
Take a look at your competitors
In order to have a successful marketing strategy and be a successful business, you need to have an understanding of your competitors and where they fit in the grand scheme of things. How do they price and position their products and services? Who are they aiming them at and what are their messages to their target audience. Their own marketing strategies can have a huge influence on what you put together and could be what sets you apart from what they are doing.
Think about your marketing channels
The great thing about marketing is that it comes in a variety of forms. Social media, blogs, email marketing even the more old-fashioned printed marketing, all of these could work for your business. Think about the different avenues that you could take with your marketing and how they would sit with your customers, then you will be well on your way towards putting a strategy together.
Look to the future  
Whilst a marketing strategy should be about the here and now, it is important that you always look to the future. Your success is always dependant on your performance and if you stay stagnant then so are your sales. Not exactly what you will want for the future of your business. So, make sure you have some goals in place and make sure they are SMART!
Take the time to review how things are going
It is one thing to put a marketing strategy together, but you also need to make sure that the things that you are trying are actually working for you. Take the time to review how your strategy is working and whether it is having the impact that you hoped for, making changes if you feel that you need to. You don't have to have a marketing plan for a year and review it at the end of the year. I would advise sitting down every 3 months and looking at what's working what isn't and how you can improve.
So, there you have it, the basics of creating a marketing strategy, all the things that you need to keep in mind. Helping you to keep on track to your business being the success that you want it to be.
Find out more about my services