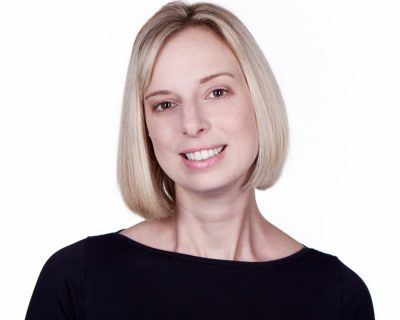 Digital marketing is all the rage, a buzzword and everyone relies on it. Without it we wouldn't have any leads. Or is that the case?
As you know (hopefully) I'm a marketing consultant and I've also been running my own marketing. The irony! It's frustrating as hell, and you never know which way the wind is blowing. Everything is random and one activity leads to another that you couldn't possibly predict. Sometimes it all feels like you have to be in the right place at the right time and those are impossible odds.
Will digital marketing give you a lead?
How do you get to that one person who wants your services? You hope that by doing 'digital' this will eventually land you a lead. But I can categorically say that since November when I started everything up I've had one lead on Twitter and two on Facebook. All three leads have come to nothing.
Gradually I have been having this realisation that although these things are great and I'm raising awareness of my business – they aren't going to bring the mega bucks in and my business will only grow marginally because of it.
Don't get me wrong it's good to do but I am hiding behind my digital marketing and the likelihood is you are too. I keep thinking if I keep doing this then something will happen eventually.
I've read somewhere that the definition of madness is repeating the same task over and over again and expecting a different result – in that case I've gone a bit crazy. The approach I'm taking – to use digital to drive my business – is taking too long – am I going to attract my ideal customers on Twitter…. I have doubts. Am i going to raise awareness of me and my brand, yes I am.
So what am I going to do about it?
I think I am going to have to bite the bullet and start getting myself out there, showing my face and talking to people. By the very nature of what I do people need to know and see me and the same is most likely true for you.
Networking is my first stop.
Local networking through the Chamber of Commerce, BNI and likely some women in business networks too such as Athena. If I don't get myself out there and start talking to people and joining the dots then I'm going to struggle. I've known in the back of my head that this is the way forward. I originally started my freelance path on peopleperhour.com and when I spoke to someone from an agency they would award me the work and they would also on occasions refer me work too.
Referrals and word of mouth marketing is like gold dust and this is what I need to get my business really going.
Business Development is also key on the agenda.
I'm going to approach my ideal clients cold, email them introduce myself and see whether a more personal approach is a better way of doing things. And yes I know it's going to be tough. I've recently read a book on the power of persuasion. One of the key pillars is reciprocity. If you do a favour for someone without them asking you too, they will have the desire to help or reciprocate the favour.
So in my BD emails I am giving them advice or tips on how to improve their social media profile. Each company is individual and I am offering each individual advice – not just the generic blurb. I'm saying things such as I see you have 115 followers on Twitter, if you want to improve and increase your following then you can do X, Y, and Z. I want to take a more active personal approach.
The key to any BD email is to keep it short and punchy. Which I realised with my first attempt – was a bit long winded. A great piece of advice from a copywriter that I spoke to recently is to boil everything down to the simplest thing you could possibly say. So take every sentence, cut it and cut down again. It's sooo simple but when I started doing that to my BD emails I really started to getting much clearer, punchy and to the point. The odd thing is I would always advise my clients to do this – but do I take my advice…seemingly not!
Stop hiding and get yourself out there!
The point I'm really trying to make is digital marketing should form a part of your overall marketing plan and shouldn't be the only thing you do. If you hide behind your digital marketing, then it's a dangerous game you play. Social media, email marketing, blogging are great to get you out there and raise awareness of your brand. But they are just pieces of a larger puzzle and you have to think about ways of accessing your target market in different ways not just online!